Tech Organization
Mural
This scene of New York is rendered in multiple styles to represent the evolution of media we're experiencing, today. The environment around us is constantly changing, and so is the way we're interacting with it. New construction not only replacing the old but the two live side by side, enhancing and enriching our daily lives. During the event elements of the mural were updated. Watch for the following enhancements (from left to right):
The runner's watch becomes a smart-watch.
Google Maps style dining, shopping, lodging, and bar signs label buildings.
A sapling grows into a tree.
The classic taxi is replaced by a Google Driverless car.
A construction site grows into a full building.
A couple evolves, as they take their selfie–her 35mm camera is replaced by a smart-phone and she wears a pair of Google Glass. He is transformed into a whole new man.
The World Trade Center is added to the skyline.
And an old newspaper turns into a tablet.
Additionally, the signage in the mural was used for a Google Glass demonstration. The French words were live-translated directly off the mural!
Event produced by MAS Events
Extreme Makeover: Home Edition
Paris Mural for Brittany
9' x 34' mural for Extreme Makeover: Home Edition, covering three walls and ceiling (not pictured). The "B" in the mural was physically constructed into a couch to sit in the room!
Alice + Olivia
Paris
Pen and ink drawings of things quintessentially French as backdrop for the Alice + Olivia Fashion Show/Party.
Spring 2010 Fashion Week
New York, New York
2009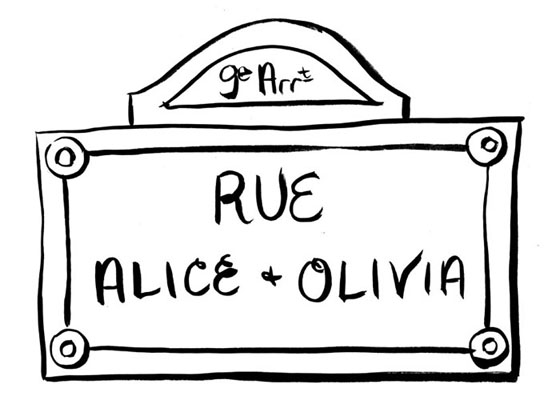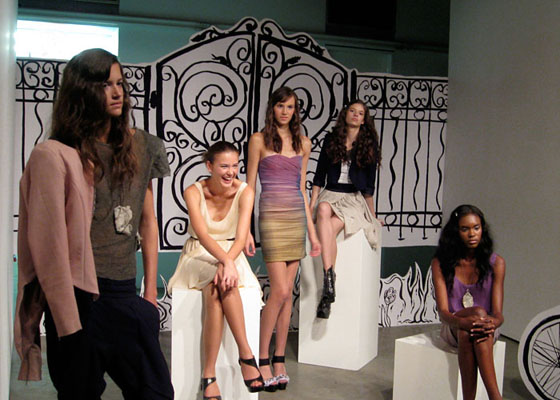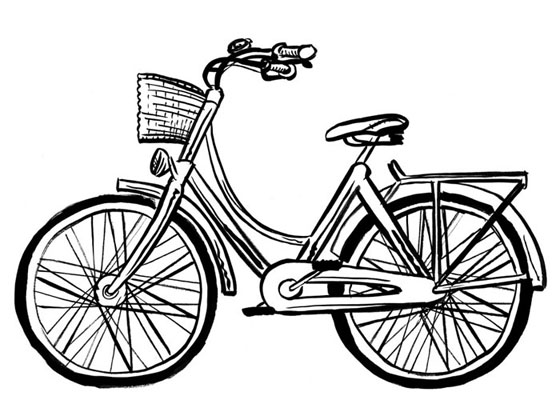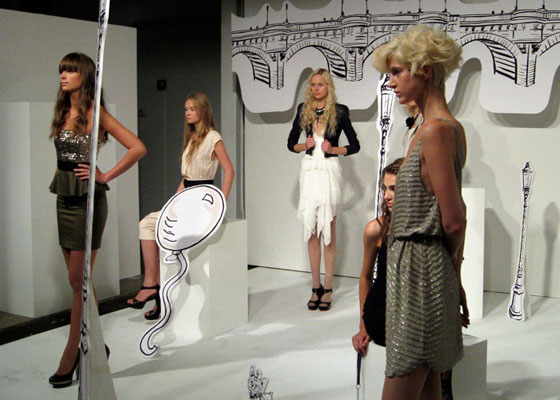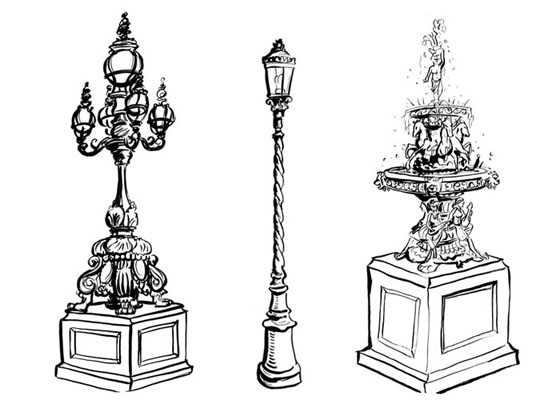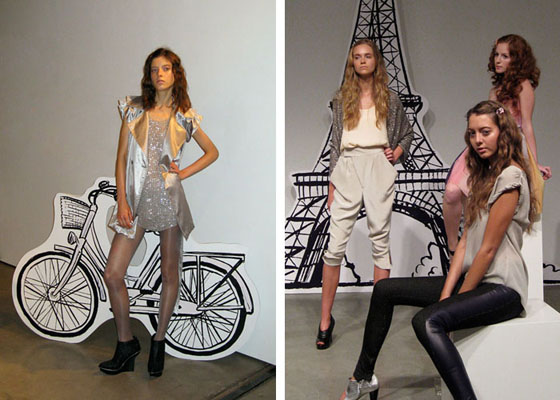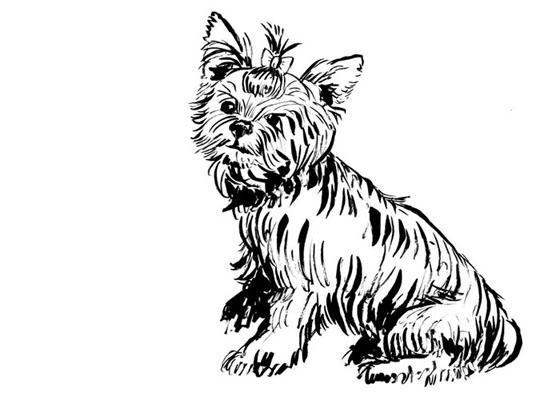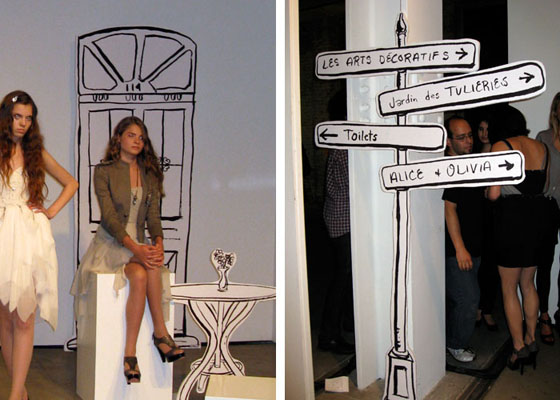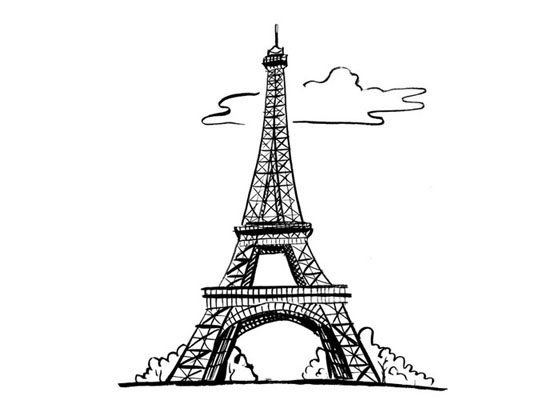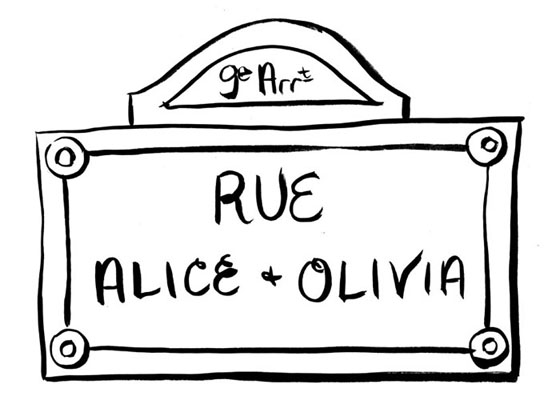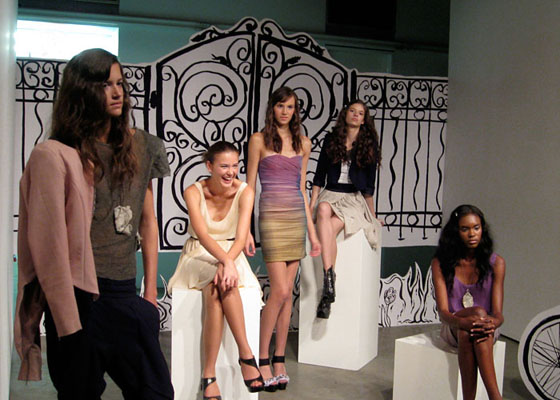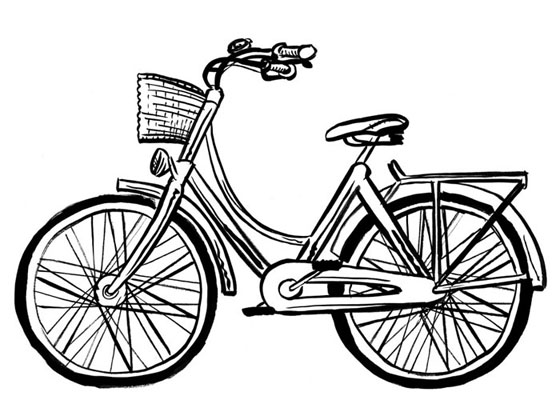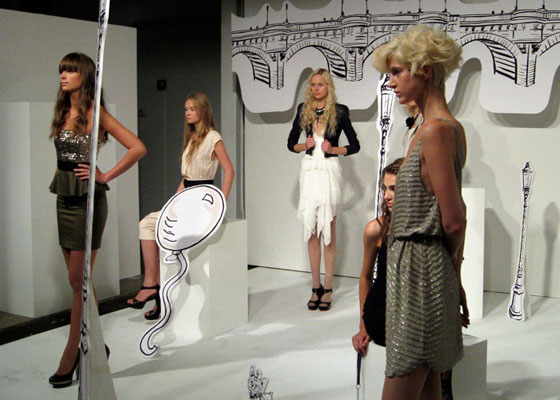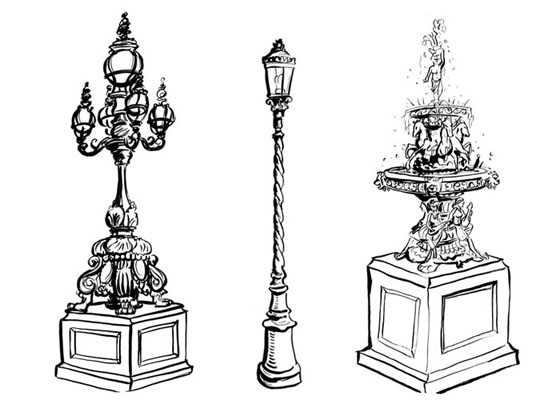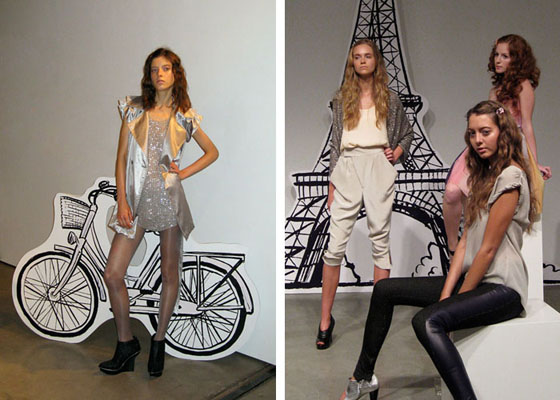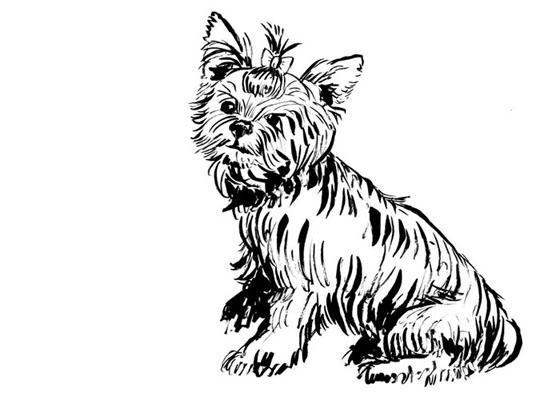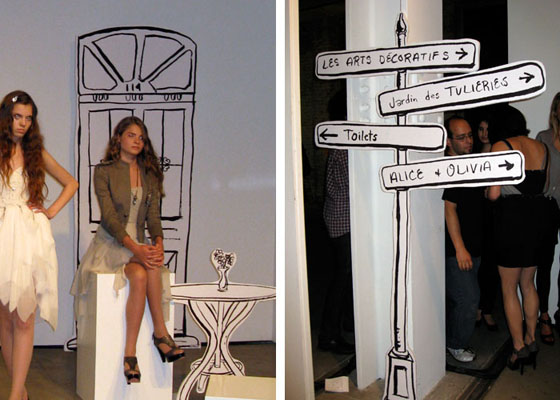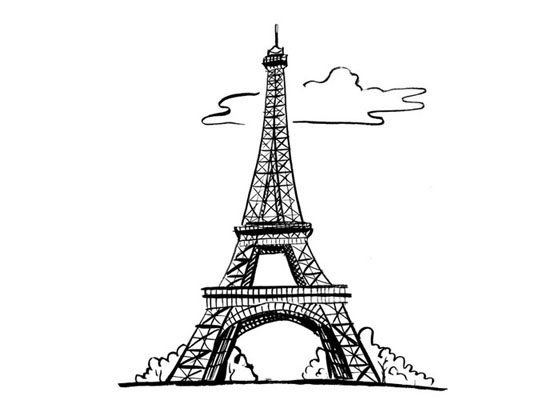 Upside Down: Les Arctiques
Catalogue Art Direction/Design
Working with Sean Mooney, assistant Curator, and in collaboration with Jerry Kelly and Vincent Gousson for translation.
Client: Musèe de quai Branly, Paris
Curator: Edmund Carpenter, assisted by Sean Mooney, SMAK Projects Exhibition Design: Doug Wheeler
September 30, 2008 - January 11, 2009
Reprinted in English, on the occasion of the exhibition
"Upside Down: Arctic Realities"
The Menil Collection, Houston
April 15 - July 17, 2011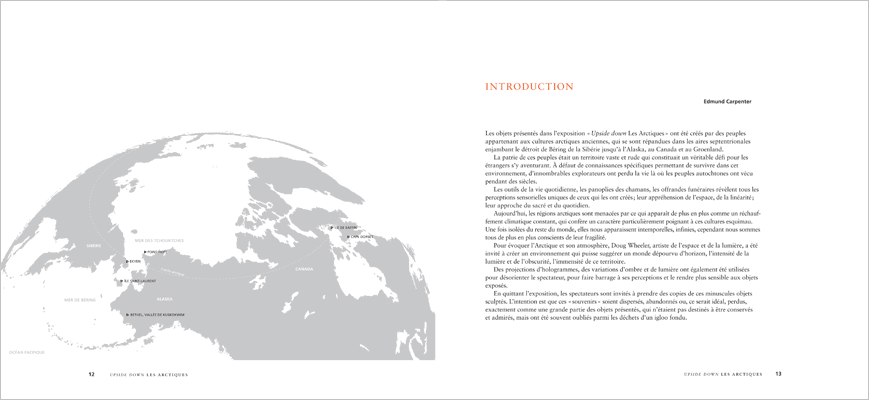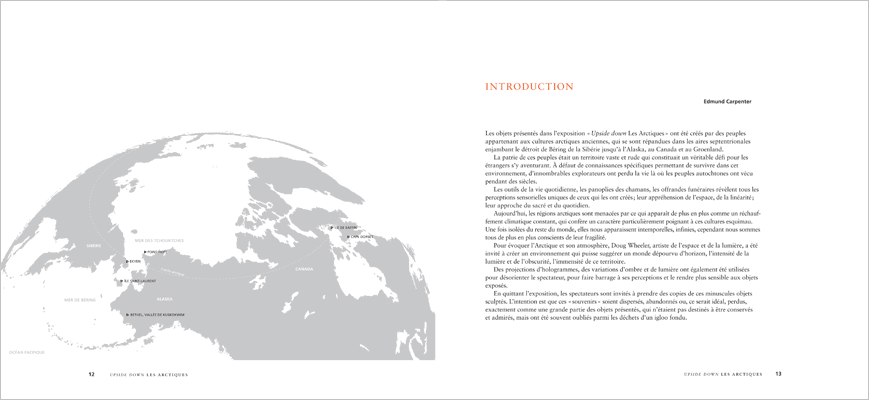 Jean-Paul Viguier
Display Graphics
Expanded installation of exhibition Maquettes Froide, a selection of the architecture of Jean-Paul Viguier, on the occasion of Viguier's commission by the McNay Museum of Art for a new gallery facility. Viguier is the first French architect to construct a new museum building in the United States. Exhibition was later redesigned and reinstalled in the McNay's new Viguier-designed galleries upon their opening in San Antonio.
Cultural Services Building of the French Embassy, New York
Curator: William J. Chiego, McNay Museum of Art, San Antonio, Texas
Exhibition Design: Sean Mooney, SMAK Projects
2008
Stephen F
In-store displays and windows
New York, New York
2015 - present